Discover a world of learning opportunities right in the heart of Baker County. Whether you're looking to acquire new skills, pursue a hobby, or enhance your knowledge, our local classes provide a diverse range of educational experiences for individuals of all ages and interests.
Crossroads Carnegie Art Center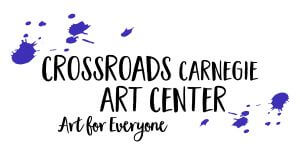 The mission of the Crossroads Carnegie Art Center, Inc., a 501(c)3 non-profit founded in 1963, is to create opportunities for the entire community to be engaged, inspired, and transformed by the arts through participation in classes, workshops, exhibits, mentorships, and partnerships – A welcoming place where people meet and the arts speak.
Crossroads works to fulfill its mission through:
Community-wide programs such as:
"First Friday" exhibits that showcase artists and music
Acting as a community partner to attract art-based industries
And Also: Workshops and course offerings developed through individual community partner requests;
Programs for K-12 children through Art Speak at school sites during the school year and summer;
Established networks to aid encourage and advise artists;
Scholarship programs for financially disadvantaged participants;
Support systems and Gallery space for artists to showcase and sell their work;
Partnerships with public agencies to provide programs and services for at-risk and underprivileged youth and families, and adults in recovery programs;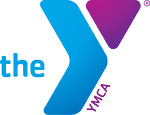 Our Vision
Baker County YMCA consistently exceeds community needs by creating valued programs and partnerships that nurture the potential of youth, promote healthy living, create a sense of social responsibility and demonstrate solid financial stewardship.
Our Mission​
To fulfill community needs through active, ongoing listening and communication with our members and community partners.

To deliver quality programs and processes in all we do.

To inspire community involvement and support that financially sustains valued programs and outreach.

To attract leaders committed to giving back through serving on the Y Team, Y Board, and as Y Volunteers.
Why the Y?
Largest community service organization in Baker County, serving over 3,500 youth and adults.

Strong community support and partnerships.

Diverse programs and services for people of all ages based on national YMCA standards and values.

Variety of facilities including pool, fitness center, and gymnasium, plus facilities and sports fields through our community partnerships.

Quality Staff and strong leadership.

Financial stability and loyal membership base due to long history in Baker County.

Affordability for most and financial assistance for those in need.